The tech giant Google recently announced a new application to organize photos even when there is no internet connection. And the application is known as Gallery Go, it is a lightweight, fast version of Google Photos that simply retains its core tools.
Basically, this new app of the tech giant Google simply uses machine learning to organize the gallery according to the user and objects that are photographed. Not only that even this app also serves to make the images that are saved on the phone look better with a few taps.
As through its advanced automatic enhancement tool, the all-new Gallery Go app simply makes quick adjustments to brightness and contrast, just as it does with Google Photos. The app also offers some filters and features to rotate and crop images.
Also Read: WoW! Google Photos For Android Gets A New Powerful Feature
Moreover, if you want then you can also organize the photos through folders and even manage files that are saved on SD cards. According to the tech giant Google, the all-new Gallery Go app weighs less than 10MB and none of its resources consumes the data.
The app, which was launched at a Google event in Nigeria, appears to be designed just for the users in emerging countries. "The Gallery Go was created for the people who don't have a reliable internet connection," said the company, of course, the tech giant Google.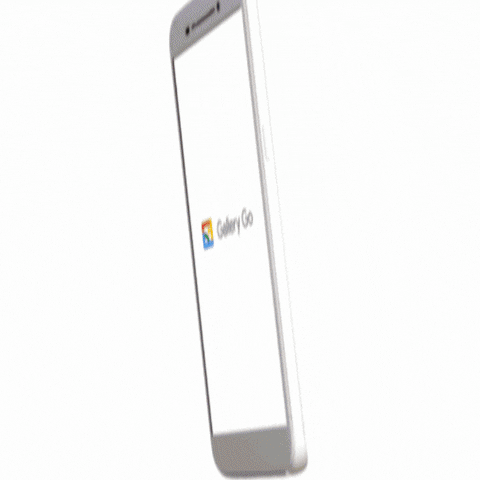 This all-new application of Google, Gallery Go is simply created for the smartphones with Android 8.1 Oreo or higher, and currently, it is available worldwide. Despite this, some features, like people organizing photos, have not yet been released to all the countries.
Also Read: Google Just Launched Its New Social Networking App – Download Now
So, what do you think about this? Simply share all your views and thoughts in the comment section below. And if you liked this post then simply do not forget to share this post with your friends and family.